A Mediterranean diet can reduce markers of inflammation and improve knee flexion and hip rotation in people with osteoarthritis, according to a study led by researchers at the University of Kent and published in the Journal of Nutrition Health and Aging this week.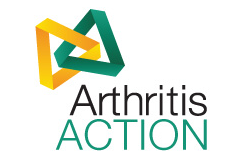 The study, commissioned by UK charity Arthritis Action, examined the effects of a Mediterranean type diet on 99 patients with osteoarthritis. Half of the participants followed a Mediterranean type diet for 16 weeks, whereas the other half continued their usual dietary behaviour. A subset of the participants from each group provided blood samples to measure biomarkers of cartilage degradation and inflammation, and was assessed for joint range of motion at the start and end of the study.
 
The findings revealed that one of the inflammatory markers decreased by 47%, and a marker of cartilage degradation by 8% in the diet group. In addition, there were significant improvements in knee flexion and hip rotation and a 2.2% reduction in body weight in the diet group.
-The paper can be accessed here.
-Dyer, J., Davison, G., Marcora, S.M. et al. J Nutr Health Aging (2016). DOI: 10.1007/s12603-016-0806-y
Dr Lex Mauger, co-author of the study and Director for BSc Sports Science at the University of Kent, said:
 
"The Mediterranean diet has previously been associated with a number of health benefits, but the exciting finding with this study is that specific guidance on adhering to this type of diet can change eating behaviour and result in a number of beneficial physiological changes, relevant to osteoarthritis, in a relatively short period of time. As osteoarthritis is a chronic disease, treatment is primarily about managing the symptoms, and this study shows that eating healthily may help form part of that treatment strategy. Benefits from the intervention in this study were evident after only 4 months, so it is possible that an even greater benefit could be seen in people who make longer-term improvements to their normal diet."

Martin Lau, Arthritis Action's dietitian, said:
 
"This is the first study of its kind to look at the relationship between the Mediterranean diet and osteoarthritis and to examine the effect of a dietary pattern to manage osteoarthritis. This study revealed that following a dietary pattern like the Mediterranean diet could promote weight loss, which is of paramount importance in people with osteoarthritis. Also of interest is the reduction of a pro-inflammatory marker and cartilage degradation marker, which have roles to play in osteoarthritis. I hope that these findings will spark further research on this very topic as it would be useful to look at the longer term effects of the Mediterranean diet on people with osteoarthritis."