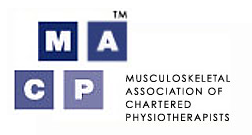 Physio UK Conference

As part of the 50th Anniversary of the MACP, the Executive Committee made the decision to partner with Physio UK 2018 and work to deliver the MSK stream across the 2 day conference.
Labelled by CSP's Karen Middleton as "the best Physio UK ever," the conference attracted double the delegates of the last few years with a significant increase in abstract submissions from 84 to 328, with the majority aligned with the MSK stream.
Prof David Oliver, Clinical Vice-President of the Royal College of Physicians, delivered the Founders' Lecture, and he was joined on stage by Jonathon Kruger, Chief Executive of the World Confederation of Physical Therapy.
NHS England's Chief Transformation Officer, Helen Bevan, closed the event on 20th October, and in-between there were more than 30 sessions covering four specially selected themes with over 250 poster presentations. The MSK proved to be the most popular sessions attracting large number of delegates to hear clinically focused research and clinically focused debate presented by experts in their field.
PowerPoint presentations and poster abstracts are available free on the CSP website and the MACP are sharing some of the key note lectures from the MACP stream on the MACP website in the News section.
IFOMPT NEWS
Nicola Heneghan, in her role of IFOMPT Member Organisation Delegate, has recently travelled to Reno, Nevada for meetings prior to the AAOMPT Conference (US equivalent to MACP). MO meetings are held ahead of the main conference with presentations from Advisory groups (Finance, Research, Branding, RIG Development). Advisory Groups were formed in 2016 with membership coming from MO Delegates and Executive Committee members to feed into and support the work of the IFOMPT Executive Committee. A number of key notes from IFOMPT EC and Standards Committee form part of the AAOMPT Conference with Ali Rushton and Laura Finucane both speaking.
There is much talk about IFOMPT2020 which will be held in Melbourne in October 2020, so we look forward to sharing with you the timeline for registration and abstract submissions in due course. The MACP will be offering mentorship to members thinking of or wishing to submit abstracts. Would be great to have a strong MACP presence down-under….. so watch this space for updates.