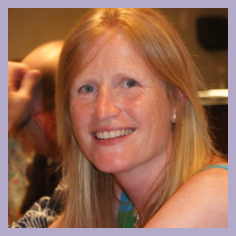 by Sarah Marsh, National Policy Lead, Long Term Conditions, NHS England
As we begin the new financial year and our plans for the upcoming months become more structured, I thought it would be a good opportunity to share my thoughts on the challenges heading our way; as well as a chance to share our ideas and reinforce our bid for your support as we further the momentum of all the work streams, including the MSK Knowledge Network Programme.
My aim for this coming year is to continue to support our programme strategies whilst reinforcing the links established with other MSK work ongoing within NHS England and our partner organisations: Department of Health, Public Health England and Health Education England. Our commitment to a National Clinical Director for MSK will provide the clinical leadership necessary to raise the programme profile further. We hope to hear the formal announcement in April.
Our ambition is that this will be the year that finally joins the disparate initiatives to form one, cohesive whole. One where our successes are shared and our lessons are learnt uniformly across the healthcare sector. Looking for an analogy, we are aiming for less Shakespeare's Romeo and Juliet (miscommunication and tragic ending) more Kylie and Jason Especially for you (circa 1988 happy ending – not the subsequent drug-addled, chaotic reunion version).
We are constantly challenged to demonstrate how the outcomes achieved can be causally linked to the efforts we put in. As such, additional to our wider desire to create more unity within the community of MSK projects and programmes, we have highlighted specific objectives to take our programme of work forward and are looking at ways in which we can measure their impact.
These include:
To further develop and strengthen the networks programme including a more specific focus on regional support and delivering the national agenda in the scope of local change.
Increasing our work on prevention, both primary and secondary including initiatives aimed at strengthening resilience.
Of course it is our hope that through the broadening scope of our communications and engagement agenda we will reach further audiences, support the greater dissemination of good practice and effect maximum change. With your help we are confident we will succeed.