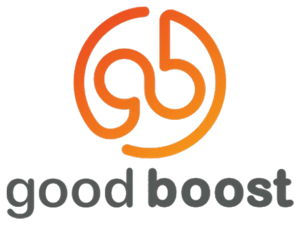 Good Boost introduces a UK health pilot aiming to explore how the untapped potential of leisure facilities could save millions from painful MSK conditions and billions for NHS.
Good Boost, ukactive, Orthopaedic Research UK, ESCAPE-pain and Arthritis Action have formed a health and fitness consortium to research transforming leisure facilities into MSK hubs
The project will design, develop and deploy a 'blueprint' that includes upskilled leisure teams, AI technology and new patient pathways that aim to improve MSK outcomes and reduce NHS waiting lists
UKRI provides £1.4m funding to consortium as part of Healthy Ageing Challenge
20 million people in UK have MSK conditions, costing the NHS £5bn a year
A new health and fitness consortium has launched a two-year research project to investigate how to transform leisure facilities into musculoskeletal (MSK) hubs which can be accessed in every community.
Over 20 million people in the UK have a problem relating to an MSK condition such as arthritis, chronic pain or a knee replacement. The COVID-19 pandemic has led to a backlog of people, primarily over 50-years-old, who would benefit from support to manage their condition due to physical inactivity and limited access to non-emergency appointments. 
Good Boost, ukactive, Orthopaedic Research UK, ESCAPE-pain, and Arthritis Action have joined forces to tackle the issue, securing £1.4m of funding from UK Research and Innovation (UKRI) as part of the Healthy Ageing Challenge.
The consortium aims to design a system-based approach to better integrate leisure facilities within the nation's healthcare infrastructure, turning them into a locally accessible network of community 'MSK hubs'.
The project will test the delivery of accessible and affordable personalised services for exercise, rehabilitation, wider wellbeing support and education. The programme will be piloted in swimming pools and leisure centres across the UK, and at home through a virtual community support app.
The aim is to reduce health inequalities and the burden on the NHS by providing local, supported, self-management options for people to better maintain mobility, physical function and reduce pain through exercise.
MSK conditions can affect the muscles, joints, ligaments and nerves, and range from a knee injury to back pain and arthritis, making them the primary cause of disability globally and accounting for the third-largest area of NHS spend – around £5bn annually.   
The industrial research project was designed following 18 months of insight gathering and co-design with older adults living with MSK conditions, healthcare professionals and leisure operators within ukactive's membership. A key emphasis of the project is the co-design and co-production with these groups to iterate the solution over the duration of the project.
The consortium will also investigate the business case behind delivering MSK services within leisure facilities in order to understand the returns for the economy and population health.
Where successful, the project learnings and model has the potential to be scaled up across the UK's leisure centres to standardise supported-self management options for other long-term health conditions, such as diabetes and cardiovascular disease. This could play a key role in further reducing the burden on the NHS and support more people in self-managing their own health.
By creating a blueprint for transformation, the consortium hopes to enable any leisure centre or community facility to integrate services to support older adults in maintaining and improving their health and wellbeing.  
Ben Wilkins, CEO of Good Boost, said: "People living with MSK conditions experience multiple barriers to being active and moving more, such as pain, fear of injury and low motivation. Leisure centres and community swimming pools are a fantastic local resource that are available in every town, city and village throughout the nation.
"The project is the first of its kind to use extensive co-design to look at the Place, Product and People system-based approach to create a consistent, nationwide delivery model that could play an integral role in reducing the burden on the NHS, improving health outcomes and adding to economic benefit for leisure facilities, resulting in the opportunity to support millions of older adults to enjoy healthier, happier lives with far less pain and more mobility."
Huw Edwards, CEO of ukactive, said: "The projections for NHS waiting lists show that things are going to get even worse over the coming years, but the potential within this project means we could start reducing that pressure significantly over the long-term.
"We have a golden opportunity to integrate the fitness and leisure sector into the healthcare system in every community, providing millions of people with access to expert support and incredible facilities to ease their pain through regular physical activity.
"We are delighted to be part of this leadership group, partnering with Good Boost, Orthopaedic Research UK/ ESCAPE-pain and Arthritis Action on this incredibly exciting project, and we look forward to sharing our findings."
Professor Mike Hurley, clinical director of ESCAPE-pain said: "MSK conditions are extremely prevalent and cause a great deal of pain, immobility, disability and distress. With millions of people suffering MSK conditions and huge constraints on the NHS, the only way to deliver care to people who need it, when they need it, is by delivering that care in the community.
"The UKRI project provides an opportunity to enhance the separate effectiveness of the ESCAPE-pain and Good Boost programmes. Delivering the programmes in leisure and community centres and digitising the programme will increase the accessibility of the programmes so that more people can live better lives and do more."
David Vaux, therapies manager and exercise lead for Arthritis Action said: "I am hugely excited about the potential impact that leisure centre teams can have in helping people living with arthritis to better self-manage their conditions.
"The team at Arthritis Action will be sharing specialist knowledge and techniques aimed at breaking down some of the barriers to taking part in exercise that are commonly experienced by people with arthritis or long-term pain and mobility challenges.
"This project has the potential to provide a blueprint of charities and health organisations working with the leisure sector to proactively address the growing health and social care challenge posed by an inactive aging population."
About Good Boost
Good Boost is a multi-award winning social enterprise that specialises in the delivery of older adult exercise, rehabilitation and wellbeing, with a mission to create solutions to better treat, management and prevent musculoskeletal (MSK) conditions throughout co-designed technology: transforming any space into a therapeutic place. Their NHS DTAC approved technology is deployed in community venues throughout the UK to offer affordable and accessible personalised MSK exercise and wellbeing services.
Twitter: @Good_Boost
Linked In: Good Boost on LinkedIn
About ukactive
ukactive is the UK's leading not-for-profit membership body for the physical activity sector, bringing together more than 4,000 member organisations and partners in our shared ambition to get More People, More Active, More Often. From gyms, leisure centres, studios, sports bodies and other activity providers, to health bodies, consumer brands, tech firms and equipment manufacturers, our community collaborates across the private, public and third sectors. ukactive facilitates high-impact partnerships, conceives and drives breakthrough campaigns, conducts critical research and lobbies the Government to recognise the power of the physical activity sector to address today's biggest issues – including 'levelling up' health, reducing the burden on the NHS and social care, reducing crime, revitalising our high streets and communities, tackling loneliness and driving our physical and mental recovery from COVID-19. For more information, please contact the ukactive press office at press@ukactive.org.uk or call 020 7400 8631.
Twitter: @_ukactive
Linked In: https://www.linkedin.com/company/ukactive1
About Orthopaedic Research UK, ESCAPE-pain
ESCAPE-pain is an exercise-based rehabilitation programme that reduces pain and improves physical and mental wellbeing that can be delivered in hospital or community centres and is more cost-effective than usual care. The programme has won many awards and is endorsed by the NHS and professional bodies.
Orthopaedic Research UK is a medical charity dedicated to advancing musculoskeletal knowledge by funding and publicising research and organising training and education which promote collaboration between healthcare professionals within the MSK community.
Today we are one of the very few significant funders of MSK research in the UK, working alongside our partners to encourage breakthrough research and education programmes in bone, joint and muscle wellbeing. Our common goal is to reduce the burden of poor musculoskeletal health on individuals, workplaces and our health system. ESCAPE-pain found a new home at ORUK in 2021.
Twitter:
@escape_pain
@OR_UK
Linked In: Escape pain on LinkedIn
Orthopaedic Research UK on Linkedin
About Arthritis Action
Arthritis Action is the only UK charity giving hands-on, practical help to combat the pain of arthritis through self-management and lifestyle advice. We offer people with arthritis a holistic self-management approach, looking at both the physical and mental aspects of arthritis.
Our self-management approach encompasses a wide array of services, including personal dietary and nutritional advice, and access to clinical appointments with approved practitioners. We also offer people in various communities the opportunity to take part in self-management events and local groups. Through our approach, we help people with arthritis gain the knowledge and confidence to manage their condition themselves, and enjoy a more active life with less pain.
Twitter: @Arthritis_ACTN
Linked In: Arthritis Action on LinkedIn.com
Friday 1st July 2022