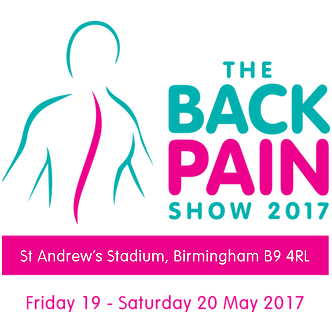 Visitors to a major exhibition in Birmingham this May dedicated to making life easier for back pain sufferers are being offered a free scan which will tell them if they are at risk of osteoporosis.
Osteoporosis is a common systemic disease in which bone becomes fragile due to the reduction of bone tissue and is more prone to fracture particularly in the hip, spine and wrist area.
One in two women and one in five men in the UK will suffer a fracture after the age of 50 and there are 3 million people in the UK alone suffering from osteoporosis.
The offer of the free scan – which would normally cost around £100 – is being made in exchange for a donation to the national charity Backcare at the Back Pain Show 2017 at St Andrews Stadium, Birmingham, on 19 & 20 May, to raise osteoporosis awareness and give people the opportunity to know whether they are at risk.
The simple and painless procedure takes approximately two minutes and uses a tiny dose of radiation to establish whether osteoporosis is present.
The free-to-enter Back Pain Show 2017 is the first event of its kind to focus solely on the issue of back pain, and aims to inspire those who live with it – estimated to be as high as 75 per cent of the UK population – to find new ways of dealing with it.
The event will feature a range of free talks and presentations by leading speakers, as well as exhibitors from providers of therapies and exercise regimes through to furniture designed to help aid posture in workplaces and the home. The Show will also feature manual handing as an issue responsible for causing untold pain and lost working days in offices and factories.
To register for free entry, go to www.thebackpainshow.co.uk.