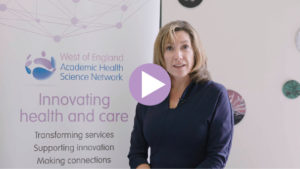 Evidence into Practice – Finding the next big idea
Do you have an evidence-based idea to change clinical practice? Apply to the Evidence into Practice Challenge, a call to healthcare professionals and researchers in the West of England.
Evidence-based ideas are sought for initiatives or projects to improve healthcare. The West of England AHSN will work closely with chosen applicants and recompense time for activity that supports the adoption and spread of the initiative.
Karen Luyt, a neonatologist at University Hospitals Bristol NHS Foundation Trust, responded to the first call five years ago. Her idea became the PReCePT programme, currently being implemented nationally. Watch the video to find out what Karen has to say about working with the West of England AHSN.
Read more for full details including application pack and guidance documents.