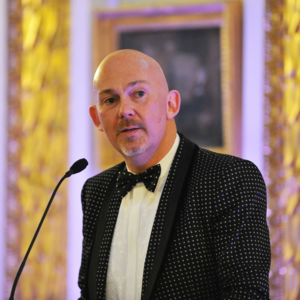 NASS was delighted to welcome 200 guests, including 30 MPs, to a reception at the Houses of Parliament on Monday 3 December to launch their Every Patient Every Time campaign and hold their Patients' Choice Awards.
Announcements included the new All-Party Parliamentary Group for Axial Spondyloarthritis, which will oversee the implementation of the NICE Guideline and Quality Standard for Spondyloarthritis, and the Aspiring to Excellence programme which will encourage rheumatology departments around the country to share best practice and improve services in a collaborative manner.
The event culminated in honouring recipients of the 2018 Patients' Choice Awards – given to health care professionals who had been nominated by their patients for their outstanding care during the year. Click here to learn more about Every Patient, Every Time and here to see who's been honoured in the awards.