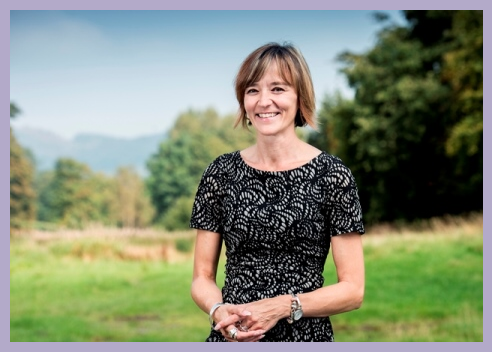 Guest Blog by Lesley Giles, Director, Work Foundation
I am delighted to contribute to this edition of the Newsletter in my new role as Director at the Work Foundation. I think after 6 months I can probably just about still call myself new, not least as time has flown by in a whirlwind. It's one of those roles that really is a great privilege to do. What is there not to like? I have the opportunity to research and promote something I am passionate about – the importance of good work! The importance of more positive working lives, creating meaningful work, and good working practices, with happy and healthy working environments, which engage employees, as a route to more successful businesses. This continues a tradition built up for nearly a century. In this increasingly more complex, fast-moving, technological driven age, we now even more than ever need to take action at work that treats and values people as human beings not machines.
The Work Foundation undertakes high-quality applied research and analysis that tackles the issues of the moment in work and working lives, to propose solutions which can change policy and working practices for the better and supports people's health and wellbeing at work. We draw on our long heritage and deep expertise to open a window on the future, anticipate emerging trends and their implications for change and disruption and to ensure we can secure positive outcomes.

This is not an individual endeavour but something we seek to do in partnership, working not only with individual people and businesses but wider stakeholders across cities, regions and the economy at large. In this time of ongoing change, transformation and reinvention, it is vital that we can preserve and retain continuity in key areas, where we have established strong networking, good working practices, and have effectively shared ideas and knowledge of what works over time. One such area, where I am particularly looking forward to supporting is our ongoing role is in the Fit for Work Initiatives.
This year I have taken over the Chair of the Fit for Work UK Coalition. This Initiative has built successfully on the launch of the original 'Fit for Work' report in 2007 by convening experts and opinion-leaders to promote the profile of MSK conditions among policymakers and practitioners. This UK Coalition is playing a vital role contributing to policy development and the evidence base and I am keen to ensure it continues to grow in future. One example is through our latest project supported by AbbVie aiming to tackle weaknesses in our knowledge-base on the effectiveness of early intervention services. The Work Foundation is conducting a review of the Leeds 'Early Intervention Clinic'. Led by Steve Brennan, the Clinic is designed to enable quick referrals from primary care, allowing patients signed off work with an MSK to access a specialist within five days and make an early return to work. The review will offer insight into the number of patients seen by the Clinic, the nature of the appointments, patients' conditions, how long each patient was absent from work for (temporary work disability), and highlight some of the barriers encountered when setting up the service. This will serve as a future best-practice example for wide-scale implementation of such services and we would be happy to share results in a later edition. Our work in the UK is also complemented by the international arm of the Initiative.
The Work Foundation is also supported by AbbVie to work on the Fit for Work Global Alliance – a multi-stakeholder initiative driving policy and practice change across the work and health agendas in Europe and worldwide. Our involvement has enabled the development of an 'Early Intervention Toolkit' – an example of the Global Alliance's helping and making the case for more investment in sustainable healthcare. The Toolkit is a unique resource which, using the example of musculoskeletal (MSK) conditions, illustrates why there is an increasingly urgent need for early intervention services across the Europe and, in turn, demonstrates how such services could be implemented, with best practice examples, in a range of countries and health systems. It is available online (www.earlyinterventiontoolkit.com) and designed to be used by a range of stakeholders including: individuals and their families; healthcare professionals; healthcare providers; and policymakers. If you want to learn more please visit our site. We would love to hear your feedback, too.