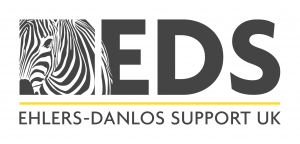 The Ehlers-Danlos Support UK (EDS UK) has launched free membership alongside a brand new website and logo. This is a major change for the charity in its 30th year and is intended to attract new supporters.
The website is kept up to date with news and the latest information on the Ehlers-Danlos syndromes as well as vital support. Have a look here: www.ehlers-danlos.org.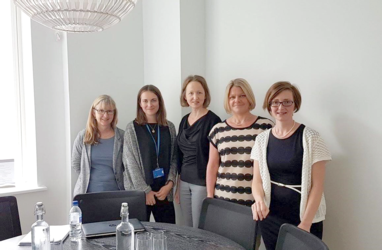 The charity is also proud to be working in partnership with the Royal College of GPs this year to create an EDS toolkit for GPs. Clinical Champion Dr. Emma Reinhold is driving the project, collating input from a range of experts in primary and secondary care as well as expert patients and networking with clinical colleagues to raise awareness of the challenges of diagnosing and treating EDS and related conditions.
Click here to open the full-size photo of the RCGP EDS Spotlight Steering Group, which includes (from left to right) Dr Lesley Kavi, Lauren Harding (RCGP Project Manager), Kay Julier (EDS UK) and Dr. Emma Reinhold (Spotlight Clinical Champion and EDS UK Medical Advisory Panel).