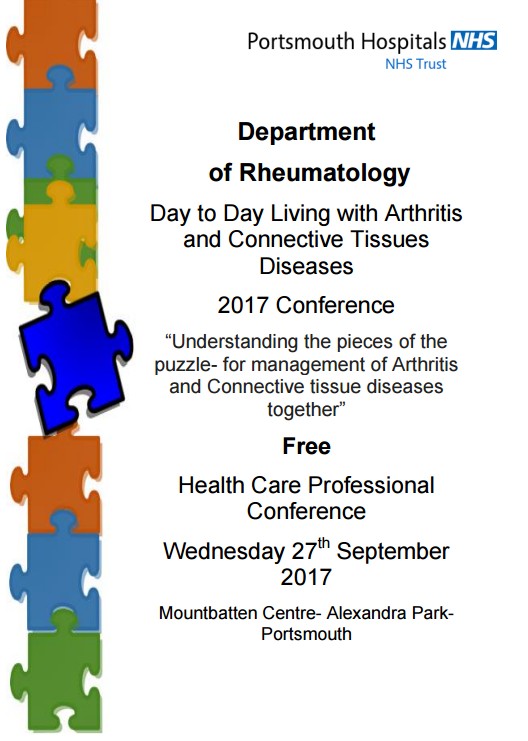 The Department or Rheumatology at the Portsmouth Hospitals NHS Trust are pleased to announce that another conference for healthcare professionals is planned for 2017.
Day-to-Day Living with Arthritis and Connective Tissues Diseases Conference 2017
"Understanding the pieces of the puzzle – for management of Arthritis and Connective tissue diseases together"
For topics, timings and the delegate registration form, please open and download the conference programme.
Wednesday 27th September 2017
Mountbatten Centre, Alexandra Park, Portsmouth
Admission is free, but places are limited and allocated on a first-come first-served basis.
Contacts:
Colin Beevor – Colin.beevor@porthosp.nhs.co.uk
Valerie Robins – 0239229 6142