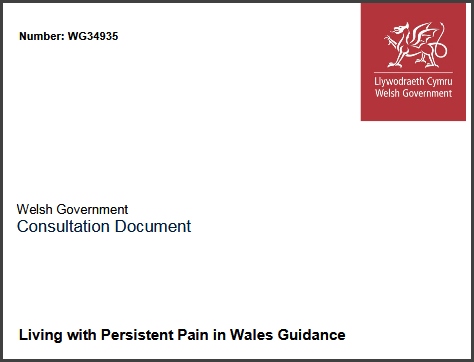 The Welsh Government has published its draft 'Living with persistent pain in Wales guidance' for consultation and is seeking views on the draft guidance which will replace the Service Development and Commissioning Directive for Chronic Non-Malignant Pain 2008.
The consultation is on the proposed direction of the draft guidance, which includes: living with pain, supported self-management and health service provision.
More information on the consultation, together with the draft guidance, can be downloaded from the gov.wales website.
The consultation ends 14 September 2018.
To help inform the Arthritis Care / Arthritis Research UK input, Hywel Evans, Policy and Engagement Manager Wales, would be grateful to receive copies of responses to this consultation from ARMA member organisations.
Please send your feedback to hywele@arthritiscare.org.uk .