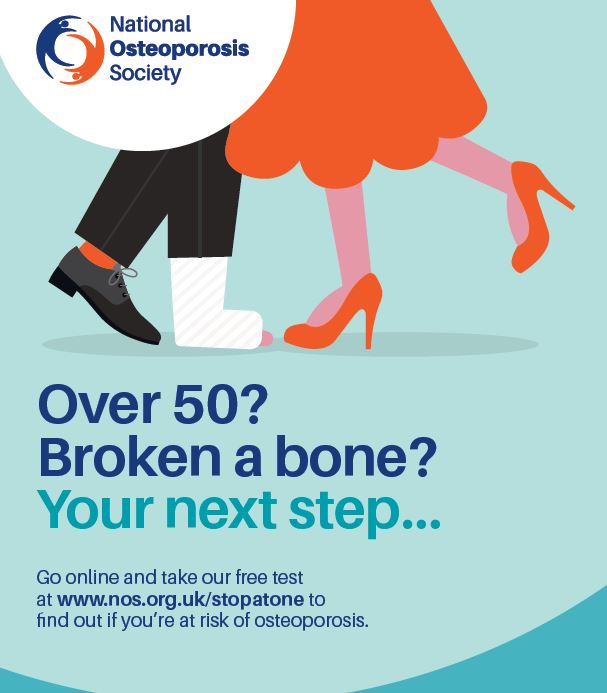 The National Osteoporosis Society is embarking on a new project designed to support people with osteoporosis and fragility fractures to exercise safely. The charity is calling on health professionals and people with the condition to submit any questions they have about exercise and osteoporosis as they scope a Consensus Statement.
The new statement will be used to help standardise the information people living with osteoporosis receive about the best exercises and physical activity to safely strengthen bones. It will also help the National Osteoporosis Society to produce new publications and web based resources on exercise for people with the condition to use, based on the best evidence and expertise.
Please email Sarah Leyland s.leyland@nos.org.uk with your questions and these will be used to shape the next stages of the project.
'Stop at One' refreshed
The National Osteoporosis Society's Stop at One campaign, designed to encourage people over the age of 50 who have broken a bone to get themselves checked for osteoporosis, has had a refresh. The campaign was launched in 2013 and asks people to check their risk of osteoporosis via an online test.
Since the launch, thousands of people have taken the test and the charity will be following up with those who gave their consent to see what they have done as a result. stopatone.nos.org.uk