Thinking Differently for MSK Health
ARMA virtual conference 2021
Monday 6 December 2021
Online interactive conference
Agenda – Speakers – Exhibition – Sponsors
Good musculoskeletal health is fundamental. Our ability to move is what enables us to work, socialise, live independently and contribute to society. We need to maximise the MSK health of every individual by preventing poor MSK health and ensuring those with MSK conditions get the best treatment and support.
Musculoskeletal (MSK) services were not realising their potential before the pandemic. As we begin to recover services we have a chance not to go back, but forward to a new way of working – integrated, co-produced, effective. The new NHS England Best MSK Health programme and the planned changes to the NHS give us an opportunity to think differently about how we work across systems to improve the MSK health of the population.
Following the success of our virtual conference last year we will be running this one day event on line. As before it will include an exhibition space and networking opportunities.
Why do we charge for tickets to a virtual conference?
There are significant costs to running a virtual conference. This event requires the same staff time to organise as a physical conference, the same marketing and promotion and the cost for sufficient Zoom licences to deliver. You can access the same high quality content without needing to pay for travel or accommodation. ARMA is a charity working to improve MSK health. Any profit that is made from the conference goes directly towards achieving our strategic priorities.
What people said about last year's event:
"Some powerful speakers and great insight into their specific areas of work."
"Sending out the plenary sessions afterwards was a big help as a lot of information to take in at the time and for reading around subjects of interest."
"Excellent and relevant presentations and discussion, with good use of time for Q&A."
Topics will include:
The role of ICS and place in MSK health
Prevention – what works?
How to coproduce service transformation – the role of lived experience
Social prescribing for MSK
The impact of Long COVID on MSK services
MSK and health equalities
Why attend?
Hear from speakers showcasing local examples of innovative MSK services.
Understand how MSK services relate to the changing NHS – the role of ICS, place-based partnerships and Primary Care Networks.
Peer learning and sharing best practice.
A unique opportunity for networking with a wide range of different MSK professions and people with lived experience.
Be challenged and inspired to put learning into practice.
Be part of the future direction of MSK services.
ARMA is an umbrella body bringing together patient organisations and professional bodies to work for improvement in services for people with MSK conditions. ARMA works closely with NHS England, Public Health England, commissioners and healthcare professionals.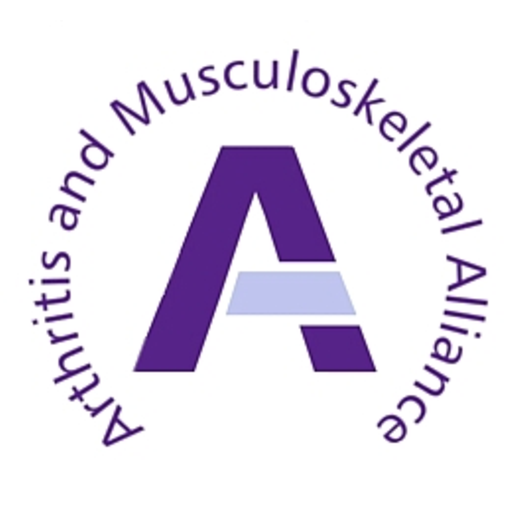 Sponsorship and exhibition
Engage with local and national leaders and decision-makers from across the MSK sector by sponsoring or exhibiting at this event. To find out more, please contact us to discuss the opportunities available.
Supported by the following sponsors (who have provided funding but have had no input to the content of the conference):