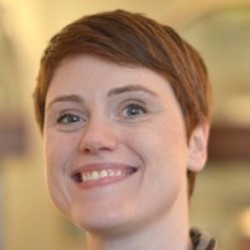 by Greta McLachlan, Fellow at the Strategic planning and development cell, NHS England and Improvement, part of the Change Challenge Collaborative.
The change challenge collaborative is a group of professionals who have come together to work across the MSK, orthopaedic and rheumatology specialties to try and capture beneficial changes that have occurred within the NHS during COVID- 19. The aim being to try and capture these changes and ideas to ensure that these innovations are not lost when the NHS comes out of its pandemic measures.
Healthcare provision and delivery has changed greatly during COVID-19. Some changes have been detrimental to patients but not all. In fact there has been a whole host of innovations and different ways of delivering care across the NHS that have occurred in several weeks rather than the usual NHS pace of years.
We asked the communities of MSK, rheumatology and orthopaedics to tell us about the changes they had seen or instigated on a platform called Crowdicity.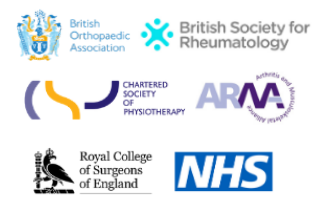 Crowdicity is an online platform that allows collaboration of ideas and engagement through comments and discussion around each post. It was the ideal platform for us as it had been previously been used by NHS Horizons, but allowed our project to reach far further than a few emails for feedback might do.

In total over the four weeks that the platform was open for submissions, we had over 180 change ideas posted to the website, over 400 users registered, over 800 comments and some 10,000 plus page views. Our hashtag #nhschangechallenge got over 3 million impressions on twitter.
Once all submissions were closed, each change idea was discussed for its impact and feasibility and was assigned 'themes' so that we could see what commonalities there were between change ideas. The discussion that took place around each change idea took a co-productive, collaborative approach. For example, the group that discussed the rheumatology change ideas was made up of two consultant rheumatologists, one consultant physiotherapist, a patient with lived experience of MSK, a chair and secretary. The impact and feasibility were based on the premise that whilst some change ideas might be great during a pandemic and for a short period of time, they may not be feasible on a national scale or with the long term picture in mind. The same for impact. We wanted to be able to identify changes that would have greatest impact across the NHS, not just changes that have helped a small niche of patients or clinicians.
Now comes the hard part of this journey. Taking these change ideas forward and trying to work out how to champion them to the wider communities. ARMA has been a great supporter of this work, and helped us get to this point and I know will help us continue to make this project such a unique one as we look to next stage of this collaborative process. ​