by Leyla Hannbeck, Director of Pharmacy at NPA
People living with musculoskeletal conditions are often taking several prescribed and over-the-counter medicines, so come into frequent contact with their local pharmacist. For example, someone with arthritis may be taking Co-Codamol for pain relief, patches for heat therapy and amitriptyline for depression. (ARMA's policy paper on mental health is a cogent reminder about the complex interplay of mental and physical conditions).
But even frequent visitors to pharmacies may not be aware of the full range of NHS services available there.
If you are taking two or more prescribed medicines for a long term condition, the NHS Medicines Use Review, also known as a medicine check-up or medicine MOT, is a free NHS service that can help you get maximum benefit from your medicines. You can ask your pharmacist questions about your medicines at any time, particularly if you have an urgent problem, but an MUR provides a perfect opportunity for an in-depth conversation with a pharmacist in a consultation room. You may want to discuss the drugs you have been prescribed, any problems or side-effects you are experiencing or whether there is a more effective way of taking them.
Such services are designed to ensure a thorough conversation about the patient's medicines use. Yet patients occasionally "leave the consultation room with the real issue still in their back pocket" (to steal a phrase originally used by a patient in Leeds). So please feel free to ask your pharmacist anything at all about your medicines, your health and wellbeing. It is better to reveal too much information than not enough, so bring up problems even if your doctor or pharmacist hasn't asked about them.
Medicines shortages
Changing the subject, you might have seen coverage in the news about medicines shortages and the supposed link to Brexit.
Please be assured that whatever the Brexit scenario that finally emerges, pharmacists will put the needs of patients first, as they always do.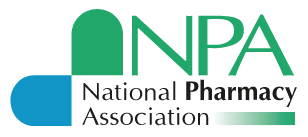 The government has worked with the pharmaceutical industry to put in place a number of contingency measures to ensure continuity of medicines supply in the event of disruption caused by a no deal Brexit. This includes asking manufacturers to hold an additional six weeks supply of medicines in the UK as buffer stock in case the UK leaves the EU with no-deal and without a transitional agreement.
There is also legislation that would allow pharmacists to substitute medicines that are in short supply with suitable alternatives, under strict protocols. This is a sensible contingency – it means that pharmacists will be able to take action to help patients get their medicines in a timely fashion, without the need for referral back to a GP.
Meanwhile, our advice to all patients is this:
If you take medicines for the treatment of your medical condition, make sure you order your repeat medicines in plenty of time – well before your current supply runs out – to ensure you get what you need, when you need it.
If there is a shortage of your usual medication, please do not be tempted to get medicines from a family member, friend or an unregulated source; many on-line sources of medicine are unregulated and you will not receive the same protection as you would if you obtained the medicine from a regulated source. Always ask your pharmacist, who can vouch for the safety of the product and give you professional advice.