by Sue Brown, ARMA CEO
MSK services seem to me to operate very like an ecosystem.  If any part of the system isn't in balance, the pressures will be felt elsewhere. No ESCAPE-pain means surgeons spending time with people who don't need surgery; poor understanding of inflammatory conditions in primary care means more pressure on GPs as people don't reach the rheumatologist; no Fracture Liaison Service means more fractures and more pressure on hospitals. Always the result of the system being out of balance is a person, in pain, not getting what they need.
As this newsletter goes out, ARMA will be at the BSR conference in Birmingham. It's a great opportunity to engage with a wide range of our stakeholders. Many of our patient member organisations exhibit there too and we have many supporters working with rheumatoid arthritis and other inflammatory conditions. Our stand always gets lots of interest. If you are at the conference, do drop by.
Last month we welcomed our latest member, BASRaT, who represent sports rehabilitators. How do they fit with an organisation that covers inflammatory conditions you might ask? My answer is that, even though individual MSK conditions may be very different, they all rely on an effective MSK health service. That service must work together as a seamless pathway, an ecosystem that supports people's need holistically. Almost everyone sees a physiotherapist at some point in their journey. Everyone comes into the system through primary care. If your inflammatory condition damages your joints, then you may need a surgeon. We depend on radiologists to correctly interpret scans, specialist nurses to help people manage their conditions, pharmacists to assist with multiple medications. Many are supported to recover from or manage their conditions through exercise programmes, which is where BASRaT, and other ARMA members, come in.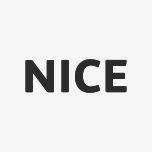 This ecosystem is wider still. Responding to a submission from ARMA, NICE included a recommendation to ensure seating is provided at regular intervals along footways that are key walking routes in their guidance on physical activity and the environment. It doesn't matter if you need to rest because of osteoarthritis, rheumatoid arthritis, fibromyalgia or any other MSK condition. Those seats could be the difference between a short, slow walk, that will keep you moving and improve your health, and staying at home while someone else goes to the post office for you. The forthcoming prevention green paper is not just about older people and OA, it is a vital part of the MSK health ecosystem.
Our MSK core offer for local NHS plans expresses the breadth of that system. Our webinars show the range of topics that we cover, from physical activity and MSK to pregnancy and inflammatory conditions.
As I write this, Extinction Rebellion have been blocking roads in London for a week, demanding action on climate change to prevent imbalance in the ecosystem. Like climate change, the importance of MSK health has been ignored for too long. But this is changing and there is a growing understanding of how central MSK is to the nation's health and economy. An effective MSK health offer must be at the centre of solving the problem of NHS sustainability; I hope we won't need to bring London to a standstill with an MSK rebellion to put it there.