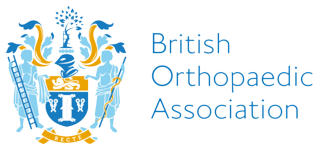 Under the theme of tackling infection, the BOA Annual Congress will take place 21st-24th September 2021 at P&J Live, The Event Complex Aberdeen (TECA). The programme will include the BOA keynote lectures, plenary speakers and an update from the BOA President Bob Handley on his Presidential year. The BOA have been working closely once again with the specialist societies to deliver revalidation and hot topic sessions. Sessions also include Hunterian lectures, practicalities of coding, BOA ortho committee – patient access to elective care, BOA research committee – changing clinical Practice, curriculum update and diversity to name a few. Consultant Orthopaedic Surgeon Sarah Muirhead-Allwood will also be delivering this year's Robert Jones Lecture, please keep an eye on the BOA website for updates on the congress programme, www.boa.ac.uk/programme.
With a slight change from previous years, BOA abstract submissions including medical students will open and close on the same dates, closing on Friday 7th May; more about the BOA abstract submissions can be found on the BOA website at www.boa.ac.uk/abstracts.
Please note: you do not have to be a BOA member to submit an abstract.
BOA member early bird registration for the BOA's Annual Congress is now open and will close on Sunday 23rd May. Early bird registration offers a 100% discount on the cost of your ticket, find out more on the BOA website, www.boa.ac.uk/registration.
Please keep an eye on the BOA website over the upcoming months for updates on the programme, speakers, sponsors, accommodation and more, www.boa.ac.uk/Congress.
Find out more on the BOA website, www.boa.ac.uk/registration.