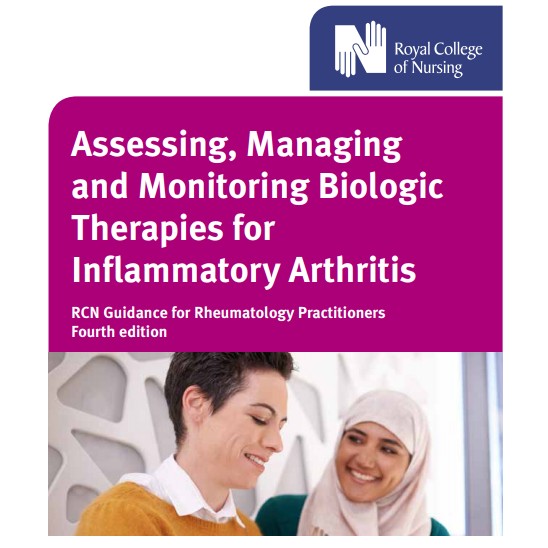 The RCN Rheumatology Forum would like to report that in September 2017 the 4th edition of the RCN Biologics guidance document for Rheumatology Practitioners went live: "Assessing, managing and monitoring Biologic therapies for Inflammatory Arthritis"
It is available online now as a downloadable PDF via our link: my.rcn.org.uk/RCNguidance.
Strategy Day
On the 17th Nov 2017 the RCN Rheumatology Forum are planning to meet for a (self-funded) Strategy Day where future projects and final details of the forthcoming RCN Rheumatology Nursing Workshop will be discussed.
The RCN Rheumatology Nursing Workshop 2018
This best-practice event is to be held at the RCN HQ on the 12th January 2018, starting at 11am and finishing around 3pm.
Topics include:
patient fatigue
pain
leadership and resilience training
psychological impact of chronic disease
Biosimilars update and how they impact on practice
Rheumatology Specialist Nursing Competency frameworks.
This workshop has been developed and based on the results of a forum survey which asked you to identify issues relating to the management of rheumatological disease, interventions, treatment and support.
The aim of the workshop is to address these issue as well as developing the unmet need of clinical leadership skills and personal and professional resilience. This event will enable specialist nurses to continue to deliver excellent care, follow best practice and inspire colleagues despite continued NHS barriers and difficulties.