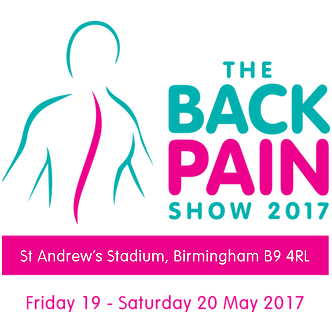 The BackPain show is back – on the 19th and 20th May 2017.
https://www.thebackpainshow.co.uk/
This is the one-stop shop for all those who suffer from back problems along with the health professionals who look after them.
Organised on behalf of Backcare – the National Back Pain Association – the exhibition will feature therapies, products and services associated with the treatment of back pain as well as a range of professional conferences, presentations and seminars.
ARMA will be exhibiting. Come to Stand 27 to see us there.