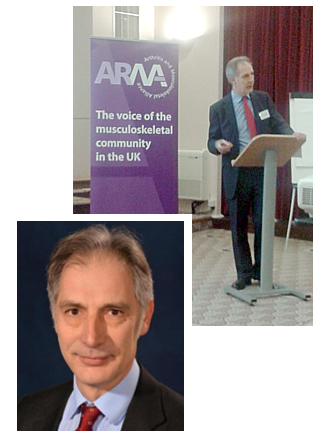 Implementing a public health approach to MSK
ARMA held its 7th annual lecture on 24th November 2015, at the Royal College of Obstetricians and Gynaecologists, London. Our Speaker this year was Professor John Newton, Chief Knowledge Officer at Public Health England, as well as Honorary Professor of Public Health and Epidemiology at the University of Manchester.
Professor Newton spoke about the Global Burden of Disease data and the importance of meeting the challenges posed by the rising burden of musculoskeletal disorders. The event was very well-attended and clearly reaffirmed the central importance of effectively tackling MSK as part of a holistic and more preventative approach to improving the nation's health and well-being, cutting across healthcare and public health.
With thanks to Roche for their support and MHP for their assistance.
Listen to Prof Newton's presentation: Implementing a public health approach to MSK
(MP3 audio, 35 mins, 32 MB).
Open and download the presentation slides [PDF file, 3.1 MB].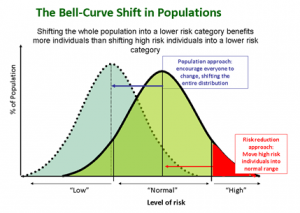 Previous ARMA Speakers
See videos, follow slide presentations and hear audio from previous keynote lecture speakers: