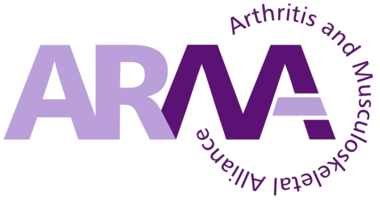 Over the last few months ARMA has been working with members on a new strategy, setting out more clearly what we work on and how we work in collaboration with our members. We will work in those areas where collaboration will have bigger impact than any single organization working alone. Through greater clarity and focus we expect to achieve greater impact. If you are reading this and thinking that your professional body or patient organisation isn't a member but really should be part of this, encourage them to join.
ARMA is an umbrella body representing the breadth of musculoskeletal conditions and professions.  
Our vision for musculoskeletal (MSK) health: 
The MSK health of the population is promoted throughout life; 
Everyone with MSK conditions receives appropriate, high quality interventions to promote their health and well-being in a timely manner. 
We engage with: 
Public Policy 
Desired impact:  
Integrated approaches to MSK are included in all policy. 
Services (commissioning)
Desired impact: 
Evidence-informed MSK pathways are in place 
MSK health is recognised and prioritised. 
Policy delivery and practice 
Desired impact:  
Evidence based Interventions are being delivered 
Person-centred, integrated MSK care is being delivered. 
There is an improvement focus, with innovation, spread and quality improvement at the heart of provision.