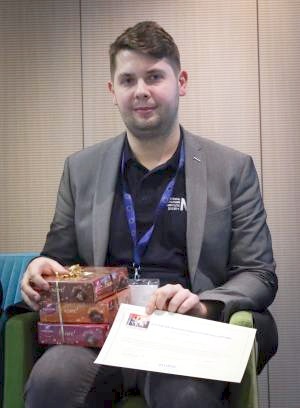 ASone wins European Award
NASS is delighted to announce our ASone website is the inaugural winner of the EULAR Young PARE Youth Award.
In summer 2017 NASS launched ASone, a platform aimed at young people with AS. It's a community where young people can share their thoughts, feelings and experiences. ASone covers a range of issues including studying, relationships, managing AS and exercising.
Read more about ASone from the NASS website.
Axial Spondyloarthritis Seminar
NASS welcomed 40 osteopaths and chiropractors to our inaugural Axial Spondyloarthritis Seminar on 21 February.
Hosted by the Norfolk and Norwich University Hospital, the programme included talks from Dr Karl Gaffney (Consultant Rheumatologist), Mandy Rush and Andrea Lucchetti (Chiropractors), Zoe Clark (Osteopath) and Sally Dickinson from NASS.
All of the talks were met with enthusiasm and Dr Gaffney led a lively discussion around the most recent developments in AS and the issues that the groups of healthcare professionals face in referring people with suspected AS to a rheumatologist.
Read more about the event here.