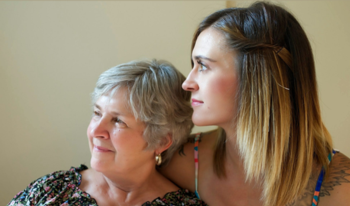 The National Osteoporosis Society launched 'A Message to My Younger Self' – an awareness campaign about keeping bones strong and healthy – on 12th April which runs through World Osteoporosis Day on 20 October.
A survey conducted by the National Osteoporosis Society found four in 10 young adults have tried the fashionable 'clean eating' diets that often involve avoiding dairy, gluten, grain and sugar, while more than fifth had severely restricted their intake of milk and cheese. Fuelled by social media, the clean eating trend has surged in popularity in recent years, with some advocates achieving celebrity status with hundreds of thousands of followers.
However the charity warned that restrictive diets among younger generations might lead to widespread health issues in later life, including osteoporosis which causes bones to become fragile and break.
The diets often focus on avoiding processed foods and eating raw, unrefined produce. An essential nutrient for bone health is calcium, found in dairy products, green leafy vegetables and in some seeds and nuts. It's essential to have plenty of calcium in your diet and the charity is worried that some people might not be getting enough.
The campaign generated extensive press coverage and on social media, highlighting crucial messages to millions of people across the UK about the importance of healthy eating for strong bones. It is also designed to get the conversation started about bone health with a younger audience, and the charity is asking grandmothers and mothers, grandfathers and fathers to send a message to their younger selves (the next generation) about how to keep bones strong and healthy.
Read more:
www.nos.org.uk/myyoungerself
http://arma.uk.net/a-message-to-my-younger-self/