Young Scientist Prize 2016
This is a £4,500 award recognising the outstanding work of a young investigator pursuing research into osteoporosis and/or fragility fractures. The winner also has the opportunity to speak at Osteoporosis 2016, our leading conference, in November.
The award consists of a £4,000 research grant to be used to further the research career of the recipient and a £500 recognition gift.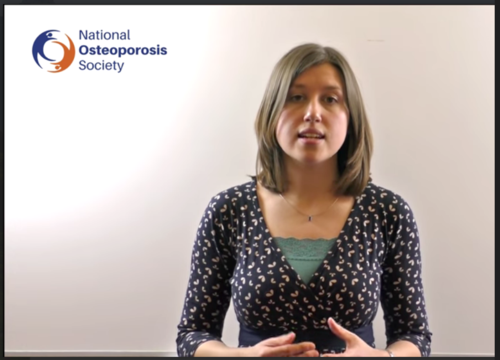 Young Scientist Prize 2016 on YouTube.
Dr Fjola Johannesdottir, 2014 Young Scientist Prize Winner says: "The grant has given me the valuable opportunity to carry out two studies. It has also enabled me to collaborate with the world leading Bouxsein Lab at Harvard Medical School in Boston, USA."
Applications for the National Osteoporosis Society's Young Scientist Prize 2016 need to be submitted by Friday 8th April at 5pm.
To find out if you are eligible, and how to apply for the 2016 prize, please click here: https://www.nos.org.uk/research.
Fracture Liaison Services Champions' Summit
Over 100 FLS Champions attended the National Osteoporosis Society's Champions' Summit with 92% reporting that they felt motivated to develop a Fracture Liaison Service in their Trust as a direct response to the programme on the day.
Videos from the day are available on the National Osteoporosis Society's You Tube channel https://www.youtube.com/user/OsteoporosisSociety/videos.