Working Together to Change the Face of MSK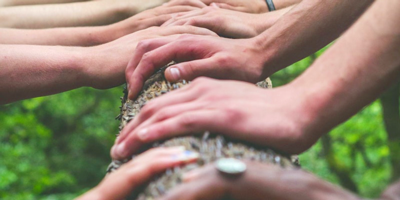 Working Together
Virtual Exhibition
Like any other conference we have an exhibition area where you will be able to meet relevant companies and discuss their products.
The exhibition will be open throughout the day. Just click on the link in your delegate pack and tell the exhibition co-ordinator which company you wish to meet. You will then be moved into a room where you can talk to staff. You can leave the room and return to the exhibition foyer at any time and ask to visit a different company.
Please check the exhibitor list before you attend and take the time to visit those that interest you.
EQL

EQL is a fast-growth health-tech organisation dedicated to empowering people to take control of their healthcare needs through state-of-the-art technologies.

EQL's first solution, Phio Access, is a musculoskeletal (MSK) digital triage support tool that uses conversational artificial intelligence to guide patients through an initial assessment of their MSK condition.

EQL is a founding member of the AI for MSK Medicine Topic Group, part of the ITU/WHO Focus Group AI for Health. The topic group aims to create a standardised assessment framework for the evaluation of AI-based solutions for MSK, ensuring their quality, fostering their adoption and improving MSK health around the world.

EQL has just been awarded Innovate UK's Sustainable Innovation Fund grant to research and design an immersive technology solution that allows patients and clinicians to better interact in a remote setting. The solution, which will benefit from AI-based technologies, will be capable of supporting movement assessment and recovery, and optimising remote patient management.

Website: eql.ai

National Orthopaedic Alliance

The NOA is a membership organisation which brings together orthopaedic centres around the UK. It is based on a quality standards membership model founded on evidence-based descriptors of 'what good looks like' in orthopaedic care. The NOA champions to provide opportunities to collaborate across its membership, and offers a forum for members to share experiences and address shared challenges with an aim of delivering consistent, high quality care for patients nationwide. The NOA is led by the below founder member organisations and is supported by orthopaedic providers across the country:

Robert Jones and Agnes Hunt Orthopaedic Hospital NHS Foundation Trust (RJAH)
Royal National Orthopaedic Hospital NHS Trust (RNOH)
Royal Orthopaedic Hospital NHS Foundation Trust (ROH)
Wrightington, Wigan and Leigh NHS Foundation Trust (WWL)
Oxford University Hospitals NHS Foundation Trust (OUH)

Pfizer

For people living with persistent pain, their pain can affect many aspects of their lives. Though the impact of the problem is clear, many people are unfamiliar with the underlying drivers of chronic pain. Pfizer colleagues are devoting their passion and scientific expertise to advancing the understanding of chronic pain with the goal of improving patient treatment, care, and outcomes.

To find out more, please join us during the meeting today, or visit our website www.whatischronicpain.co.uk. By visiting our exhibition break-out Zoom or our website, you confirm that you are a healthcare professional or that you are in a relevant NHS/PHE decision making role.

Our privacy policy can be found here.

PhysioWizard

PhysioWizard will be presenting in the Exhibition area at 1.10pm.

PhysioWizard is the UK's leading MSK Digital platform.
We signpost patients to the correct treatment pathway and offer self-help exercises.
Clinically validated in 2016, we are first to market in the UK, and are working with National Healthcare Companies, Physio Providers, CCGs, Private Physios and MD Clinical, Orthopaedic & GP Practices.

Click here for a FREE assessment.

Website:
www.physiowizard.com

Thuasne

We are very pleased to be exhibiting at the ARMA Conference. Please stop by and come and talk to us about your business in our virtual break-out room.

The ActionReliever osteoarthritis knee brace – Available On Prescription
The ActionReliever is a knee brace with an off-loading action that utilises straps to create a dynamic three-point pressure system that is clinically proven to reduce osteoarthritis pain in the knee joints.

The brace is available for both medial and lateral unicompartmental osteoarthritis, and its anatomically shaped straps are self-oriented and adjustable. ActionReliever is slim and discreet under clothing and stays comfortable all day.

Following NICE recommendations for osteoarthritis, the Thuasne ActionReliever is the first and only osteoarthritis knee brace available on prescription. Please get in touch to find out more.

At 1pm and 4.30pm Orthotist Rosa Fojut will give a 10 minute presentation on Managing Osteoarthritis during Covid 19 and beyond- the role of orthotics with Q&A.

About Us
For over 170 years Thuasne has been developing innovative medical devices designed to enable patient mobility and well-being. Worldwide, a Thuasne orthotic is sold every two seconds. In the UK, Thuasne has been a supplier to the NHS for over 25 years, working closely with multi-disciplinary healthcare teams to provide specialist orthotic, lymphology and breast care products.

Get in touch
E: orders@thuasne.co.uk
T: +44 (0)1892 481 620
W: www.thuasne.co.uk

Wesleyan Financial Services

Wesleyan Financial Services provide tailored financial planning at every stage of your professional life – whether you're newly qualified, mid-career or approaching retirement. Your local Financial Consultant works exclusively with medics and members of the NHS so has a clear insight into your unique career path and the challenges you face. We also have the Wesleyan Members' Advisory Board and Junior Advisory Board, which includes experts on your profession, who provide additional guidance on our policies and services, to ensure they meet your needs.

You can book a no-obligation review with your Financial Consultant at a time and place that works best for you, giving you ample opportunity to discuss any financial needs you may have. We can also arrange work place seminars designed to provide an overview of certain subjects, depending on the needs of you and your team. Some of the areas we can help with include pension advice and retirement planning; savings and investments options, financial protection for you and your family; plus finding the right mortgage for you.

At 12.30 a financial advisor will give a 30-minute presentation on the NHS Pension Scheme with Q&A.

Website:
www.wesleyan.co.uk