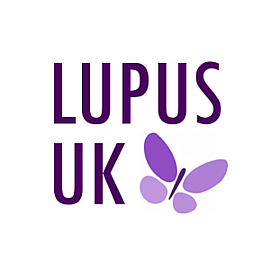 This year's World Lupus Day was very successful, receiving a lot of support and engagement from our members and other supporters. LUPUS UK hosted a couple of large events to support the campaign this year.
On Saturday 7th May we hosted a Lupus Information Day in Glasgow. The event was attended by approximately 130 people and featured presentations from guest speakers about a variety of 'lupus-related' topics.
The presentations were:
"THE WORK OF LUPUS UK" – Chris Maker, Director LUPUS UK
"LUPUS TREATMENTS NEW AND OLD" & "LUPUS IN PREGNANCY – WHAT ARE THE CONCERNS?" – Dr Gillian Roberts, Consultant Rheumatologist, Royal Alexandra Hospital, Paisley
"SELF MANAGEMENT" – Gavin Paterson, Partnership and Practice Programme Development Officer [Self-Management], Health and Social Care Alliance Scotland
"LUPUS AND THE KIDNEY – CURRENT AND FUTURE DIRECTIONS FOR TREATMENT" – Dr Elaine Morrison, Consultant Physician and Rheumatologist, Queen Elizabeth University Hospital, Glasgow
Videos of the first three presentations can be viewed on the LUPUS UK website at https://www.lupusuk.org.uk/strathclyde-infoday-videos
Go that extra mile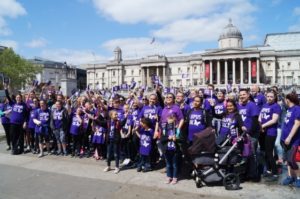 LUPUS UK organised a 'Go That Extra Mile' sponsored walk in the centre of London on Saturday May 14th 2016. This was attended by over 60 people and managed to raise a lot of awareness for the condition on the day.
The funds raised from the event are still coming in, so a total will be announced at a later date.
Click here to see the event photo.
Join the Fight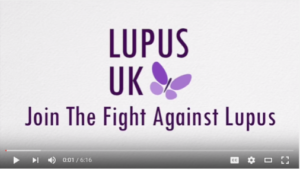 We also launched a new video on World Lupus Day called, 'Join The Fight Against Lupus'.
The video highlights the work of LUPUS UK and features interviews with Dr John Ioannou (discussing advancements in treatment) and two patient volunteers (discussing their experiences and the role of lupus support groups). You can watch the video here.