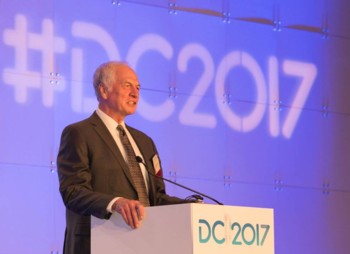 ARMA trustee, Matthew Bennett, attended the World Federation of Chiropractic (WFC) Assembly in Washington, a meeting of the leaders of the worlds' chiropractic associations. A common theme was the growth of the profession. In the Republic of Congo, with just two chiropractors for example, there is an urgent need for development and the WFC does a great job supporting emerging professions in countries like this.
The Assembly was told about the WFC's work at the WHO. The WFC is a recognised Non-Governmental organisation (NGO) at the WHO – the only one with a focus on spinal health. The number of NGOs is being cut by a third and, to its credit, the WFC has survived this pruning.
The WFC attends the World Health Assembly in Geneva every year to influence policy and ARMA Chair, Tony Woolf, attended with the WFC in 2013. The WFC, for example, is working on updating the WHO Guidelines on Training and Safety in Chiropractic. Over the next two years the WFC will also be working on benchmarking, i.e. defining usual best practice in chiropractic. These documents will assist countries with emerging professions to gain credibility with their governments.
Various other projects include work on disability and rehabilitation, social determinants of health, and health workforce planning e.g. lobbying at the WHO. MSK care and especially spine care are mentioned in the Global Strategy on Human Resources for Health: Workforce 2030. All this work will help us lobby our UK government.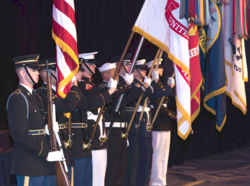 The WFC also held its biannual conference after the Assembly. 1200 delegates from around the world heard speakers summarise their research, comment on MSK guidelines and best practice and talk about the integration of professional groups who deal with MSK problems based around competences.
Another strong theme was the opioid epidemic sweeping America and the rest of the world. We heard that opioid deaths surged in the US in 2015 surpassing 30,000 in that year alone and a 72% increase in hospitalisations related to opioid abuse from 2002 to 2012. A recent US government study puts the economic burden to the US economy at $78 billion. Perhaps surprisingly it is not the illegal use of opioids that is the biggest problem: 6 in 10 American adults take prescription opioid drugs.
Most opioid prescriptions in the US are for pain with back pain being the most common (27%), followed by severe headache or migraine (15%) and neck pain (15%). There is a strong drive from the US government, health agencies and insurers to pursue non-pharmacological approaches to MSK pain particularly as opioids have not been shown to be effective for this type of pain.