NRAS and Arthritis Care are part of a consortium that has just won preferred bidder status for a five year prime contractor contract to run integrated musculoskeletal services in Bedfordshire. Negotiation over the detailed terms of the proposal are now taking place with Bedfordshire Clinical Commissioning Group. The consortium is being led by Circle Holdings Limited, the employee co-owned hospital group and Pennine MSK, the developer of the original integrated model of musculoskeletal services in Oldham.
The consortium is the first of its kind and is focused on improving quality and integrating care for Bedfordshire's 440,000 patients through clinical leadership. The bid means MSK services within Bedfordshire Clinical Commissioning Group, which were previously handled by more than 20 separate contracts, will now be organised by one Prime Contractor, Circle. Other partners involved in the consortium include Horizon Health Choices, a local healthcare provider of a range of NHS services, including MSK, in a variety of community settings across Bedfordshire, and Luton and Dunstable NHS Foundation Trust, a local NHS Foundation Trust and provider of secondary care and community services who will be working with Circle to develop the model of care in Bedfordshire.
BSR President running for NRAS
This year NRAS have a team of 22 runners taking part in the Great North Run, including our very own Leo Watson, Government Affairs Officer.  They will  run the 13.1 mile course from Newcastle to South Shields on the 15th September,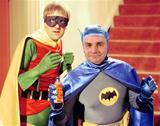 come rain or shine, flying the flag for NRAS! This year we are lucky enough to have Dr Chris Deighton, Dr Amjad Jilani and Kelly Robbins (who works at Leighton Hospital in their Occupational Therapy Department) running for us.  If you would like to support Chris, Amjad or Kelly please visit Chris's Justgiving page at http://www.justgiving.com/Chris-Deighton4  or contact Val at val@nras.org.uk or call  501547 to sponsor Amjad or Kelly. We also have one remaining place for this year's Great South Run which takes place in Portsmouth on the 27th October.  This is a 10 mile race and is a great course for an experienced runner or someone who is taking on a run for the first time. If you would like any further information on any of the above please contact Val at val@nras.org.uk or phone 01628 501547.