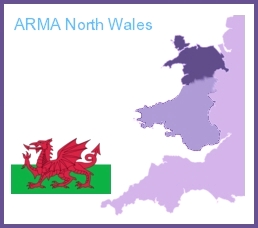 In 2010 a number of stakeholder meetings were organised by the Betsi Cadwaladwr University Health Board (BCUHB) to ascertain views regarding the re-development of part of Llandudno Hospital.
Fortuitously, a member of the Conwy Long Term Conditions Physical and Sensory Disability Group, who was also a member of North Wales Arthritis and Musculoskeletal Alliance Network Group (NWARMA), had been invited to participate in discussions. As the possibility of hydrotherapy facilities within the redeveloped site had been rejected previously, the member asked about the possibility of an initiative involving the North Wales Health Board and Conwy County Borough Council Leisure Services.
Receptive senior officers from both organisations together with National Exercise Referral Scheme co-ordinator (NERS), Conwy took up the challenge and 'the rest is history'. The pilot initiative is documented in "A Rapid Health Impact Assessment of the Warm Water Modality Pilot Scheme, Conwy" produced by Wales Health Impact Assessment Support Unit, Public Health Wales (dated November 2011). You can see the assessment here online.
Since then the initiative in the Conwy Borough Council geographical area has continued at one suitable pool and is highly regarded. An initiative in Denbighshire has also been proposed.
The results of a questionnaire to NERS co-ordinators in north Wales, which was developed and circulated by NW ARMA in 2013, highlighted that there were two major factors in the lack of development of such initiatives in other counties: namely the inflexibility and size of the swimming pools and the prohibitive cost of increasing water temperature to the desired level.
The value of such long term exercise for people with arthritis and chronic musculoskeletal conditions (MSD) in a warm water environment which is affordable and accessible cannot be underestimated.
It is therefore of the greatest importance that future leisure facilities are designed with flexibility in mind. Full involvement of support groups such as ARMA Network Groups and Musculoskeletal Community Support Groups in design development is vital.
The opportunities for people with MSD to access NHS Hydrotherapy facilities on a long-term, regular and frequent basis is becoming less common. The cost of private facilities can be £20 for a 30-minute session which is way beyond the means of most people with chronic MSD.
Inaction is not an option!