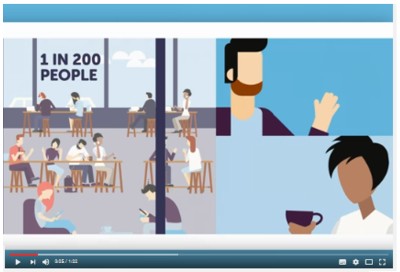 World AS Day was on Saturday 6 May. Every year, our aim on the day is to increase awareness and understanding of AS.
We produced a short video called 'What is AS' explaining the condition and how it affects people and asked people to share it on social media. We were delighted to have a reach of more than 55,000 on Facebook alone. This is the first in a series of videos.
Click here to open https://www.youtube.com/watch?v=Tfoivx6Sgtc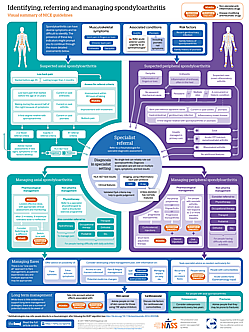 We also worked with the BMJ this month to produce an infographic of the NICE Spondyloarthritis Guideline.
An A2 poster of the infographic was inserted into the early May edition of the BMJ and went out to 78,600 hospital doctors. We were able to give out copies at the BSR Conference and have further copies in the NASS office for anyone planning GP education. Just contact sally@nass.co.uk.