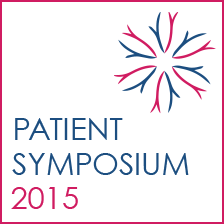 Vasculitis UK is holding its first ever patient symposium in London on 18th April. The event is co-hosted with PMRGCA UK, Lauren Currie Twilight Foundation and the US Vasculitis Foundation.
The Patient Symposium has been planned to take advantage of the presence of so many top vasculitis experts in London for the International Vasculitis Medical Conference, which takes place immediately following the patient symposium. We believe that this is the first time such an event has taken place to tie-in with the medical conference.
The first International Vasculitis Medical Conference took place in Copenhagen in 1988. Since then, every two years there has been a conference in a different city in Europe or the US. In 1993, it took place in Cambridge; in 1998, in Birmingham.
It is hoped it will be a lively, interesting and interactive day for everyone with vasculitis, family and carers, or anyone with an interest in vasculitis! It will be a unique opportunity to hear and talk to some of the most knowledgeable vasculitis experts in the world. Truly a day to remember!
Read more details from the Vasculitis UK website.