NHS England has expanded the scope of its 'vanguard' project to trial new care models, to encompass the viability of the entire acute sector.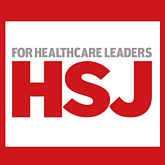 New vanguard stream could apply to any acute trust – not just smaller hospitals
Project aims to develop nationally replicable hospital chain models
Timescale to select new vanguard cohort is extended
Chief executive Simon Stevens launched the fourth and final part of the vanguard yesterday in a speech at the King's Fund.
The central authority – working alongside five other national arm's length bodies – has invited expressions of interest from providers seeking to trial "new models of acute care collaboration".
Samantha Jones said that difficulties faced by smaller hospitals are 'arising across the sector'.
NHS England originally planned to run a vanguard project aimed at creating "viable smaller hospitals" – one of the new care models detailed in the NHS Five Year Forward View.
However, the remit has been expanded following feedback from NHS providers interested in taking part. In an interview with HSJ, Samantha Jones, NHS England's director for new care models, said this was because the difficulties facing small hospitals, such as organisational viability and the cost and quality of care, "are arising across the sector".
"Those challenges face all acutes," she said. "It's not just about size".
The new care models team has invited trusts to submit expressions of interest for the programme. She said there would be no restriction on the size of organisation that could apply, and she expected to be approached by sustainable trusts looking to establish or expand chains or networks, as well as providers that need to collaborate more to survive.
Expressions of interest must be "NHS led", she said, with any private sector organisations brought in as partners, rather than leading bids. Although this part of the vanguard project is based on the findings of the Dalton review, it will not go as far as that review's recommendations on franchising trusts or running "batched procurements" allowing non-NHS organisations to take over unviable trusts.
The programme aims to create a "limited number" of options for trusts or foundation trusts to use if they want to set up hospital chains in order to make their services or organisations more viable.
As with other vanguard streams, the priority will be to establish models of care that can be replicated across the country.
The invitation to submit expressions of interest suggests three possible options:
"accountable clinical networks" running particular services via an NHS led joint venture;
"NHS service franchises" run by specialist providers such as Moorfields Eye Hospital or the Royal Marsden; and;
"NHS management groups" or chains involving several organisations, under the banner of an "NHS foundation group".
Bidders could aim to set up shared clinical rotas, joint appointments, run tertiary services across several sites, and make greater use of technology to connect patients to specialist clinicians. Providers may also wish to share back office or support functions.
The document also says: "The aim of this programme is not to support the implementation of traditional acute mergers or reconfiguration programmes."
The 29 existing vanguard sites are working on new structures, such as multispecialty community providers or primary and acute care systems, already defined by NHS England. However, bidders for the latest strand are being given more flexibility to design new care models.
"We're saying we don't know what the right answer is here," said Ms Jones.
The closing date for applications is 31 July. A "relatively small number" of vanguard sites will then be selected in September.
Ms Jones said the vanguard is being supported by "the bulk" of a £200m transformation fund, announced by chancellor George Osborne in December.
Some of this money will be allocated to the existing vanguard sites from June. However, some of the cash will have to be held back and distributed to the new acute sector vanguards when they are selected.
21 May, 2015 | By David Williams, Health Service Journal.