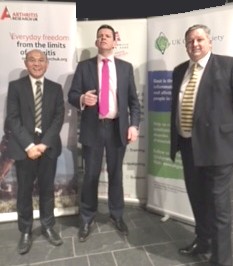 On 28 November 2017, the UK Gout Society joined forces with Welsh Assembly Members, doctors and other charities to help raise awareness of gout in Wales.
Speaking at the Welsh Assembly, Rhun ap Iorwerth AM, the Plaid Cymru Health Spokesperson who hosted the event, said: "The impact of musculoskeletal conditions in Wales is huge and we have a big job to limit that impact. Working together to raise awareness of gout must play a part. We know that gout is often seriously undertreated and greatly misunderstood."
Arthritis Care Wales and the UK Gout Society called for the British Society for Rheumatology's recent guidelines for managing gout to be fully implemented in Wales.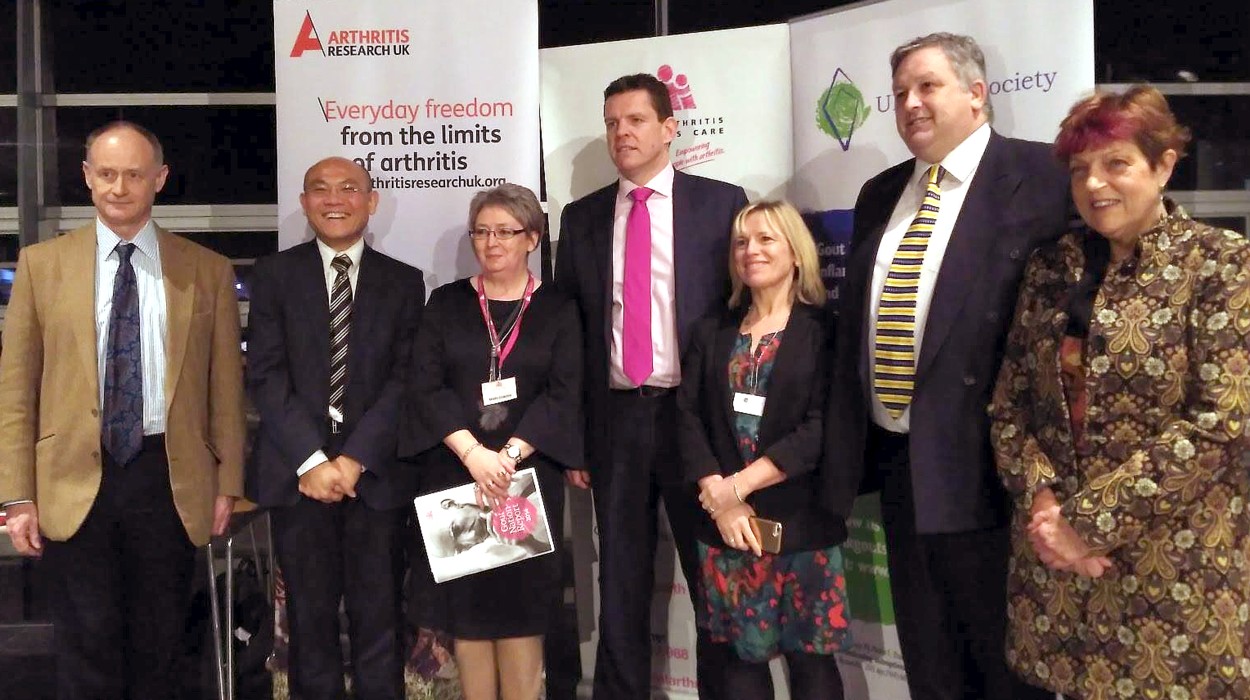 High profile parliamentary attendees included the Chair of the Health, Social Care and Sport Committee; the Minister for Social Care; and the Leader of Opposition and Welsh Conservatives.
Two leading gout experts also spoke about the burden of gout and diagnosis and treatment: Professor Ernest Choy, Head of Rheumatology and Translational Research, Cardiff University; and Dr Martin Bevan, Lead Clinician, Consultant Rheumatologist, Abertawe Bro Morgannwg UHB. Two people living with gout also talked about how gout affects their everyday lives and the importance of seeking help and support from a health professional.
UK Gout Society's Friends newsletter

Take a moment to see the January 2018 edition of the UK Gout Society's 'Friends' newsletter, which includes articles on:
New Year Charity Symphony Orchestra raises gout awareness on BBC South Today TV
Gout and Diet – how certain foods containing quercetin can reduce your uric acid levels
Meon Valley Orchestra – 10 March 2018, Fundraising concert in Portsmouth
Click here for the newsletter in PDF.