Best practice tariff
Best practice tariffs (BPT) are a way of creating a financial incentive for specialist health service pro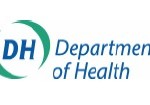 viders to deliver a higher quality service. Arthritis Research UK, together with the BSR and with input from NRAS, has worked with the Department of Health to develop a proposed BPT for early inflammatory arthritis. Under the proposal, enhanced payments would be made for rapid assessment and appropriate treatment of people referred with suspected early inflammatory arthritis. The proposal is based on NICE guidance, and aims to increase the proportion of people with early inflammatory arthritis who begin treatment within 6 weeks of GP referral. The proposed BPT has been shortlisted for inclusion in the 2013/14 round, and is now under internal NHS consultation as set out in this letter to the NHS from David Flory.
Patient-reported outcome measures
On 13 July, Arthritis Research UK hosted a community discussion on musculoskeletal patient-report
ed outcome measures (PROMs) in Birmingham. The discussion was attended by local people with arthritis, national charities representing people with arthritis, professional-representative organisations including BOA, BSR and CSP, researchers, the Department of Health and the NHS Information Centre. The report of the meeting is now published, and a summary was recently presented to the Department of Health Special Advisory Group on PROMs. Next steps include establishing reference groups and building on existing work to agree the scope of the research project with the lead research institutions.