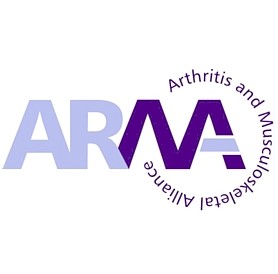 A little over two years ago I wrote about the Patient Information, Education and Research centre – or PIER room for short – a project that we at the ARMA group in Stoke have developed in conjunction with the funding and support of The Haywood Foundation.
After a lot of hard work we are at last able to announce that we will have the official opening on World Arthritis Day on October 12th 2015. Although we have three computers that can be used by the public, we only have a small number of documents and leaflets that we can give out, and as the PIER centre's main focus will be on musculoskeletal conditions I thought that I would ask any organisations that read this, whether members of ARMA or not, if you are able to help.
We're really hoping for anything that will be useful to patients: we will be happy to receive digital documents, any links to web-based information, or info in the form of magazines or leaflets that can be put on a display stand (if required, we can pay a small amount for these).
If you think that you can help us with our information gathering, please contact June Brammer, the Haywood Hospitals project manager at june.brammer@uhns.nhs.uk.
Keele University Research
Although Geoff and I have been working hard with the PIER centre we have also attended a significant number of local seminars under the ARMA banner, and we believe that we have been able to help make a difference, no matter how small, in helping the MSK community in our area.
I would like to give a belated thank you to Andrew Finney, a research fellow and lecturer of nursing at Keele University, who came to our last meeting to give us a follow-up talk on his research into Community Support for Multisite Peripheral Joint Pain. He thanked our members for their input and help in his research, and explained the adjustments to his questionnaire due to that input. I should also congratulate two of our members, Adele and Carol, who, with the support of Keele University, attended the last EULAR conference.
These are just two examples of the many aspects of our continuing work that we undertake to better patient care, not only locally but also universally. The vast majority of our membership is made up of patients; nonetheless, I believe we are doing work that, not so long ago, was considered impossible for us to do. If we, a small patient group, can contribute toward improved healthcare, I feel certain that the other networks around the country that consist mainly of healthcare professionals are making much larger changes. To those I would like to say thank you, and keep up the good work.
Steve Tatton
co-chair ARMA Stoke-on-Trent network.