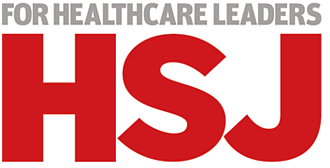 By Lawrence Dunhill, Health Service Journal, 7 January 2016
Simon Stevens has said a court decision supporting a major reconfiguration in Greater Manchester presents a "wider lesson" for the NHS.
The NHS England chief executive also criticised Wythenshawe Hospital, saying spurious claims were made to advance a "mistakenly conceived institutional self-interest".
As revealed earlier on Thursday 7th January, a High Court judgement has backed commissioners' decision to remove emergency and high risk general surgery from Wythenshawe, which is run by University Hospital of South Manchester Foundation Trust.
Mr Stevens said on Thursday afternoon: "Lives will be saved by this welcome ruling, which is a decisive vindication of the leadership being shown by NHS commissioners across Greater Manchester, working in close partnership with hospitals and local councils.
"Today's result rejects the spurious claim that better emergency care for patients in Greater Manchester, Derbyshire and Cheshire should have been sacrificed to advance one hospital's mistakenly conceived institutional self-interest.
"That's a wider lesson that the whole of the NHS will need to learn from, as we kick off the process for developing shared sustainability and transformation plans locally to implement the Five Year Forward View."
A judicial review was brought by a group of doctors at the hospital, while UHSM also submitted evidence that questioned the Healthier Together consultation process and the expected impact on other specialised services. It was revealed earlier this week that the FT's chief executive, Attila Vegh, had resigned.
Keep Wythenshawe Special, the company formed to pursue the case, said: "We want to reiterate that patient safety and benefit for the people who need our hospital was our only reason for mounting this campaign."
In his ruling, Mr Justice Ian Dove said the proceedings were "brought and defended out of a passionate concern, on all sides, for the health and wellbeing of all those who depend on healthcare provisions in Greater Manchester".
UHSM chair Barry Clare said: "Due to the extensive range of services that Wythenshawe Hospital provides, there is a need for strong, onsite emergency general surgery.
"Our work will continue with the already established clinical leadership group which is made up of representatives of senior clinicians from UHSM, Central Manchester University Hospitals and our commissioners, to address the remaining clinical concerns and develop solutions designed to accommodate them during the implementation stage of the project."