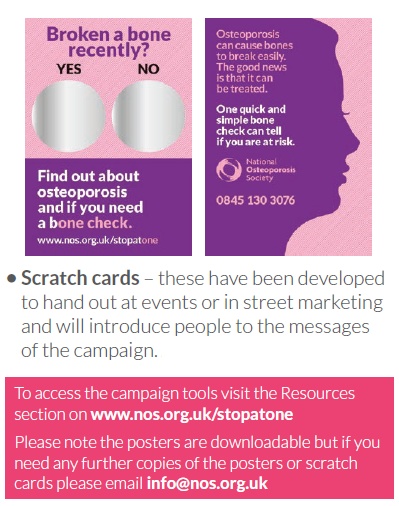 The National Osteoporosis Society are launching their STOP AT ONE campaign this week and have provided a publicity toolkit that outlines their aims and avenues for spreading their messages.
You can download this resource here; it has been created to provide the tools, ideas and guidance to make it easy to get involved with the campaign.
Osteoporosis should be picked up after the first bone break, so help us to get more people checked out to avoid more breaks.