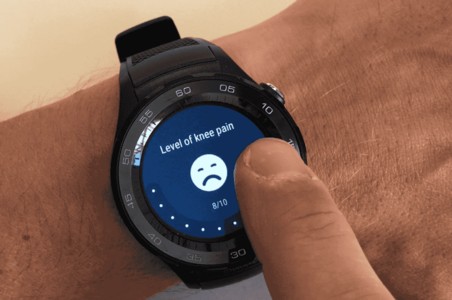 Cloudy and the University of Manchester are recruiting for a pioneering smartwatch study called Koalap (knee osteoarthritis: linking activity and pain) which starts in September. They are looking at the link between activity and knee pain.
This is part of the hugely successful Cloudy with a Chance of Pain study, which used citizen science phone app data to explore the relationship between weather and chronic pain conditions. Over 13,000 people took part and we featured on BBC's "Trust Me, I'm a Doctor", BBC Breakfast and ITV News, as well as all national newspapers.
For more information, open the poster from Koalap.
If you are interested in taking part in the Koalap study, email koalap@manchester.ac.uk, or visit cloudywithachanceofpain.com/koalap for more information.