Chris Deighton, one of NRAS's Medical Advisors, is once again raising funds for NRAS. Having taken part in the Great North Run for several years (in fancy dress), he decided 2016 was the year for a different challenge!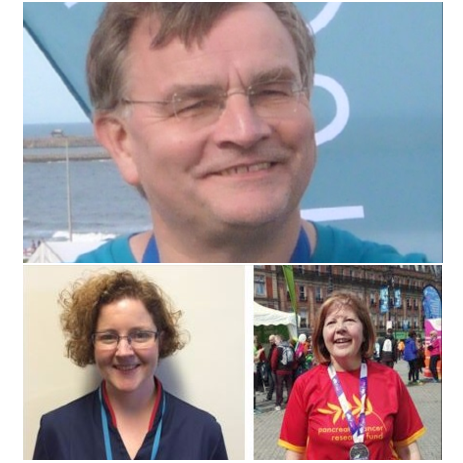 On the 22nd April, Chris started trekking the Inca Trail for us – a challenge that has been on Chris's 'bucket list' for a long time. Chris's JustGiving page.
Pauline Mark is a Rheumatology Specialist Nurse at Royal Hallamshire Hospital in Sheffield, and recently took part in the Sheffield Half Marathon on 10th April. Pauline was supporting three charities, including NRAS, and raised just under £200 for each charity. Pauline's JustGiving page
Lisa Harwood is a Senior Nurse and manages the Rheumatology Nurse Specialist Team at the University Hospital of Wales in Cardiff. Lisa recently ran the Llanelli Marathon. This was Lisa's 3rd marathon – as she has set herself the challenge of running a Marathon in each home nation – and has already raised a fantastic £190. Lisa's JustGiving page.
If you've been inspired by the healthcare professionals above, we have guaranteed places in the Great North Run in September – find out more here.