The Impact of Rheumatoid Arthritis Co-morbidities Report

NRAS has published a new report that highlights the extent of the co-morbidities associated with RA and what can be done to promote better outcomes for people with the disease. Among the report's findings were that those with RA are twice as likely to suffer from cardiovascular disease, and are a greater risk of strokes, depression and osteoporosis. In total, 80% of people with RA will suffer from one or more co-morbidities during their lifetime.
To launch the report,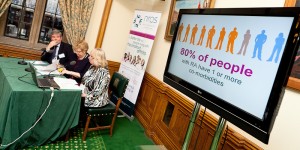 NRAS has held its first annual 'RA Summit' in Houses of Parliament. The first in a series of annual events designed to facilitate discussion between policymakers and key stakeholders across the rheumatology on how to improve treatment and care for people with RA. The theme for this year's event was 'co-morbidities' to coincide with the report's launch. The event was attended by policymakers, major third sector organisations and think tanks. The report can be found at www.nras.org.uk/RASummit
Patients in Focus Awards 2013
 Although we all do what we do for the benefit of patients rather than personal glory, it is always nice to get a bit of recognition now and again. Actors have the Oscars, musicians have the Grammys, but putting these firmly in their place is the Patients in Focus Award, aimed at anyone involved in the treatment or care of people with rheumatoid arthritis and who have a real impact on people's lives. Previous winners include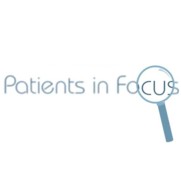 specialist and primary care nurses, consultant-led teams, GPs, podiatrists, OTs and physios. We all have great ideas about how we can improve the way we work, but what makes a great idea even better is when we can share it with other people and help them become more effective too. That is what the Patients in Focus Award is about – sharing best practice with your fellow professions.
 
Patients in Focus was set up in 2004 to demonstrate innovation and creativity in patient care and each entry must be able to identify sustainability of the project and best use of available resources and shared care. There will be three prizes: 1st (£1,000) 2nd (£500) and 3rd (£250) and these must be used for educational purposes. The winning entry will also be invited to present their initiative at the British Society for Rheumatology (BSR) conference in April 2013. The deadline for entries is the 8th February 2013. For an application form or for further information, visit www.nras.org.uk or phone 0845 458 3969.