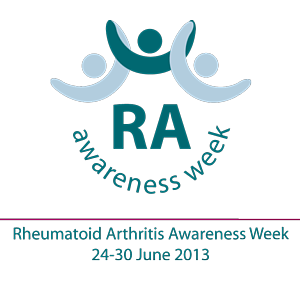 We are now only three days away from the UK's first ever Rheumatoid Arthritis Awareness Week, beginning Monday 24th June.
Things have been exceptionally busy in the NRAS office preparing for it – arranging events, designing infographics, filming videos and writing articles – but they can only do so much. We really could do with as many of you as possible adding to the collective voice and helping to promote it. Find out what is going on during the week by visiting the NRAS website.
NRAS plan use the power of social media to help spread the message that RA can strike at any age. If you're on facebook, twitter or any other social media platform then please do share their content and you could even join in with the Thunderclap – a crowdspeaking platform that enhances the impact of a social media message by helping people broadcast it simultaneously.