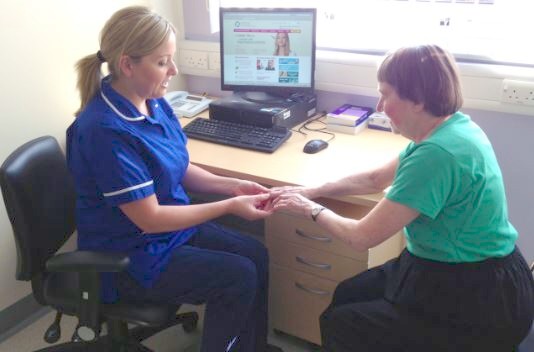 In partnership with the Scottish Society of Rheumatology, NRAS has carried out a survey of all Rheumatology Nurse Specialists in Scotland and produced a report of our findings.
We've been alarmed to find that the majority of Rheumatology Nurse Specialists in Scotland are over 55 and will retire within the next decade yet no Scottish Health board has permanent, structured succession planning schemes.
With additional funding currently available for specialist nursing in Scotland, NRAS is urging health boards to allocate this to Rheumatology which is so often overlooked in favour of other long-term conditions. The full report is available on the NRAS website.