Report from Dr John Tanner (BIMM President)
There are some developments I would like ARMA membership organisations to be aware of:
The first is the credentialing pilot commissioned by the GMC 2 years ago to see if there was a way of recognising the competencies of MSK physicians which would be valid, relevant and robust. So far our efforts at the British Institute of Musculoskeletal Medicine have met with good support from the GMC and they are looking at ways of regulating the process. The report of the pilot study in credentialling done in 2011 is available on the GMC website. It may be a route of remaining firmly on the map in both the NHS and private sector. Thanks to Richard Ellis, Simon Petrides, Garth Robertson, Rod MacDonald and Andy Watson for putting much effort into this process.
The second is the development of a Standing Committee in MSK (SCMM) with stakeholder representatives from BIMM, SEM, BSRM, BSR, PCR, BOA led by Rod MacDonald. This is slowly coming to fruition (based on the dripping tap method) and there may be a way of achieving subspecialty status under one of the Royal Colleges by setting up a Fellowship in MSM for BSRM trainees or for that matter any other SpRs who are following a relevant training programme. We plan a meeting on the topic of 'The good MSK doctor' – a deliberative conference – in the next few months with key speakers from different perspectives speaking.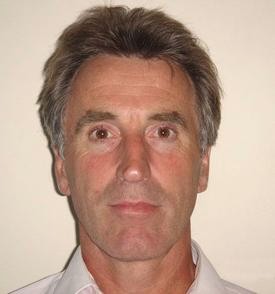 As an intrinsic part of these two processes we have had to develop some very useful documents which are now virtually complete and will be on the new BIMM website in the next few days www.bimm.org.uk . A 'Standards ' document called the good MSK doctor' which is proving very useful for appraisals in this area, and a 'Competencies' document against which any MSK job can be mapped, competencies assessed and which identifies the tools that are best used to assess them. The latter has been accepted by the SCMM and approved unofficially by the SEM. It has been useful for workplace based assessments in the credentialling exercise. In addition we are looking to adopt a Clinical Pathways document as a guide for MS services.
The future of MSK medicine lies in obtaining general agreement from all the disciplines that address MSK disorders in training, specific and generic competencies and their assessment so that the patient can be assured of receiving a standard of care from doctors who deliver such services in whatever context.