RA Awareness Week 15th–21th June 2015
Our annual Rheumatoid Arthritis Awareness Week is taking place on 15th – 21st June. This year we need your help to share and make people aware of rheumatoid arthritis. We'll be asking the general public whether they know about the signs, symptoms and reality of living with RA.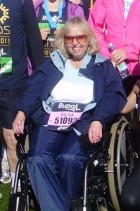 As usual we'll need your help to make a bigger noise, so please get in involved in any way you can!
Find out more about the campaign at www.nras.org.uk/RAweek
Please support the NRAS Dream Team!
Ailsa, CEO of NRAS, is once again taking on the challenge of the Great North Run in her wheelchair. She will be pushed by Dr. Chris Deighton and Professor David Scott, both no strangers to the run and being part of the NRAS 'Dream Team'. If you would like to show your support please visit their Justgiving page.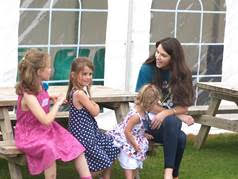 JIA Family Day
Our annual Family Day for children and families affected by juvenile idiopathic arthritis (JIA) is taking place on Saturday 18th July from 12 -5pm at the Heart of England Conference Centre, Fillongley, Coventry, CV7 8DX.
For more information and details visit our website, or contact NRAS or call 01628 823524.