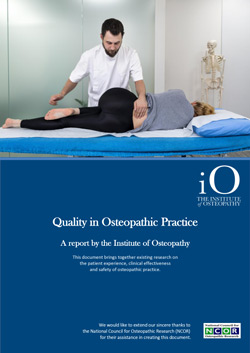 The Quality in Osteopathic Practice report brings together existing research around the patient experience with research on clinical effectiveness and the safety of osteopathic practice.
Full of useful statistics and information, the report is relevant to anyone who has an interest in finding out more about osteopathic practice and the evidence that there is available, whether as a patient or a member of the wider general public, a private or NHS commissioner of service or other colleagues in healthcare.
Read the Quality in Osteopathic Practice report from the Institute of Osteopathy.