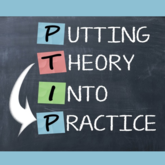 How to empower patients through high-quality health information and support
10th Annual Conference for People Working in Patient and Health Information,
held by the Patient Information Forum
Wednesday 1st July 2015
Venue: The Royal College of Surgeons of England, 35-43 Lincoln's Inn Fields, London WC2A 3PE
Website: www.pifonline.org.uk/2015-conference
Words like self-management, patient involvement, shared decision-making and patient-centred care are abundant. With the emphasis firmly on the patient, the need for top-quality consumer health information has never been higher. We know you want to rise to the challenge, and find practical solutions to make your information more usable, accessible and patient-led.
So how do you turn all these words into practical ways to help patients feel informed and engaged in their healthcare? The answers can be found at the Annual Conference for People Working in Patient and Health Information, taking place on Wednesday 1st July 2015 at The Royal College of Surgeons of England, London.
This conference is about putting theory into practice. It will introduce practical ways to maximise the impact of health information, so the goal of meaningful patient empowerment becomes a reality.

Download the Conference brochure in PDF.
By attending this conference you will:
Get practical advice that will help you do your job, so you don't have to reinvent the wheel.
Share best practice, via examples and case studies that have improved patient experience, and learn from the experience of others in a range of sectors.
Have the opportunity to ask all your burning questions on the key challenges you face – both in small groups and during keynote conversations with our invited guests.
Take part in dedicated speed networking and focused group work, so you leave the conference with a range of new contacts to follow up.
Find out more in our themed zones on key topics including, and discover how others have tackled issues and challenges in health information.
Feed into discussions about how, and whether, the health information workforce should be professionalised, and how we can promote the value of health information.
Debate the funding of information and the financial challenges you face.
Everyone attending this conference will have a diverse range of opportunities to be inspired, discover good practice and find solutions on topics such as behaviour change, measuring the impact of information, targeting your audience, health literacy, producing health information on a budget and much more.
Our 'Question Time' style Keynote Conversations will allow you to interview our invited guests live on stage by submitting your questions via Twitter, text, email or from the audience.
Themed Interactive Shared Learning Zones on key topics – hosted by experts and patients – will enable you to gain practical help and advice and give you the chance to discuss the issues relevant to you, collaborate and come away with practical solutions to take back and implement straight away.
All this will ensure you leave the conference able to put theory into practice with a wealth of practical advice, a collection of business cards in your pocket, and really feel that you can implement best practice in your work.
Our 10th Anniversary Conference is about providing practical solutions for everyone working within the field of consumer health information. This is the 2015 conference you can't afford to miss.
This event will be of interest to individuals and organisations working in the following areas:
• Advocacy
• Clinical Commissioning Groups (CCG)
• Governance
• Communications and engagement
• Customer insight
• Digital content
• Equality and diversity
• Health improvement
• Health policy
• Health promotion
• Information and support
• Library and knowledge services
• PALS
• Patient and public involvement
• Patient experience
• Policy
• Primary Care Commissioning (PCC)
• Public health
• Publications
• Service development and improvement
• Writers of health information
To register, or for more information, visit www.pifonline.org.uk/2015-conference.