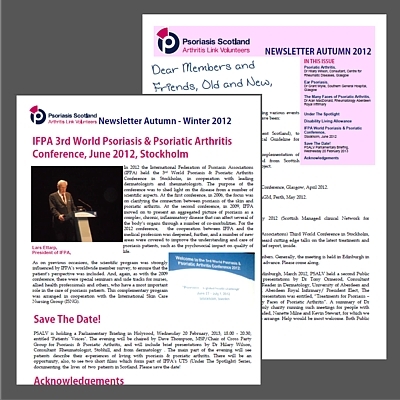 Psoriasis Scotland Arthritis Link Volunteers Update

In the last few days PSALV has provided an update of their activities over a busy summer and autumn. They have been active on both the Dermatology and Rheumatology fronts.
To see details of what they have been doing over the last year, open or download their newsletter document here;  right click to save the newsletter as a PDF document to read later.