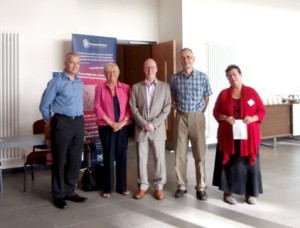 Scotland's patient-led registered psoriasis charity, PSALV, Psoriasis Scotland, held a Public Information Meeting on Saturday 15th September 2012 at The Park Inn Hotel, Aberdeen.
There were presentations by leading medical speakers from local hospitals: Dr Tony Ormerod, Dermatology, Aberdeen Royal Infirmary and Dr Alan Macdonald, Rheumatology, Aberdeen.

The event was a huge success, attended by 55 people including MSPs Nanette Milne and Kevin Stewart.