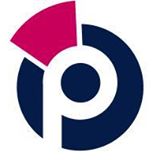 The psoriasis/PsA Cross-Party Group at Holyrood is now subsumed into "Skin and related Rheumatic conditions"; however, we at PSALV continue to campaign on PsA rheumatology matters, being the only peer-led patient group in Scotland with leading NHS Clinicians as advisers.
At the first meeting of the new CPG in December 2014, Prof Iain McInnes of Glasgow University, spoke on the subject of psoriatic arthritis. He explained how he believes it is more common than rheumatoid arthritis; and how we need joint clinics all over Scotland to enable the best and equitable treatment for the estimated 23,000 people who have it here.
Joint clinics are where Rheumatology and Dermatology work together for the benefit of people with psoriatic arthritis and psoriasis. Prof McInnes runs one at Glasgow Royal Infirmary.
We are working on a DVD, which can be used to educate and inform on PsA here. It features Professors McInnes and David Burden, and two patients. We hope that this DVD will be widely used for the training and education of medical students and nurses, etc. (and not for profit).
Our website has A4 page articles by NHS clinical experts, which can be downloaded or sent by post. www.psoriasisscotland.org.uk
Janice Johnson