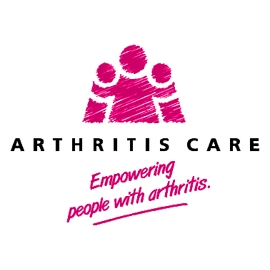 Arthritis Care Scotland held their first Professional Lecture at the Scottish Parliament on February 5th. The event was very well attended, with a wide range of professionals, policy makers, and people with arthritis present to hear the presentations and take part in the lively discussion.
Bill Kidd MSP was the Parliamentary sponsor for the event, with Dr Alan Macdonald, President of the Scottish Society of Rheumatology, as chair.
Guest speakers were: Dr Duncan Porter, on the importance of early intervention in rheumatoid arthritis; Dr Martin Perry, on the Scottish Public Health Network's needs assessment for people with RA, and on the progress to date on the report's implementation; and Professor Martijn Steultjens, who spoke on the need to tackle the rising tide of musculoskeletal pain, proposing that every GP practice should have an msk specialist, probably an AHP, whose role would include referring people to other services.
Angela Donaldson, Director of Arthritis Care Scotland, provided a patient's view, and took part in a panel discussion with the speakers, Bill Kidd and Dr Macdonald, answering a wide range of questions from the floor. Judi Rhys, Arthritis Care's recent appointed CEO, rounded up what was a very successful evening (and hopefully only the first of a series) aimed at focusing the attention of policy makers and parliamentarians on the impact of arthritis and new ways of meeting the challenge of MSK conditions.